What is Circular Economy?
A circular economy aims to keep resources in use for as long as possible, extract the maximum value from them whilst in use, then recover and regenerate products and materials at the end of each service life.
Unlike the linear model of production and consumption, Circular Economy seeks to keep resources at their highest utility and value for as long as possible.
This doesn't mean simply redoubling our efforts to recycle – welcome though this would be – but requires systemic, wholesale change across organizations, including re-thinking product design, business models, and the supply chain.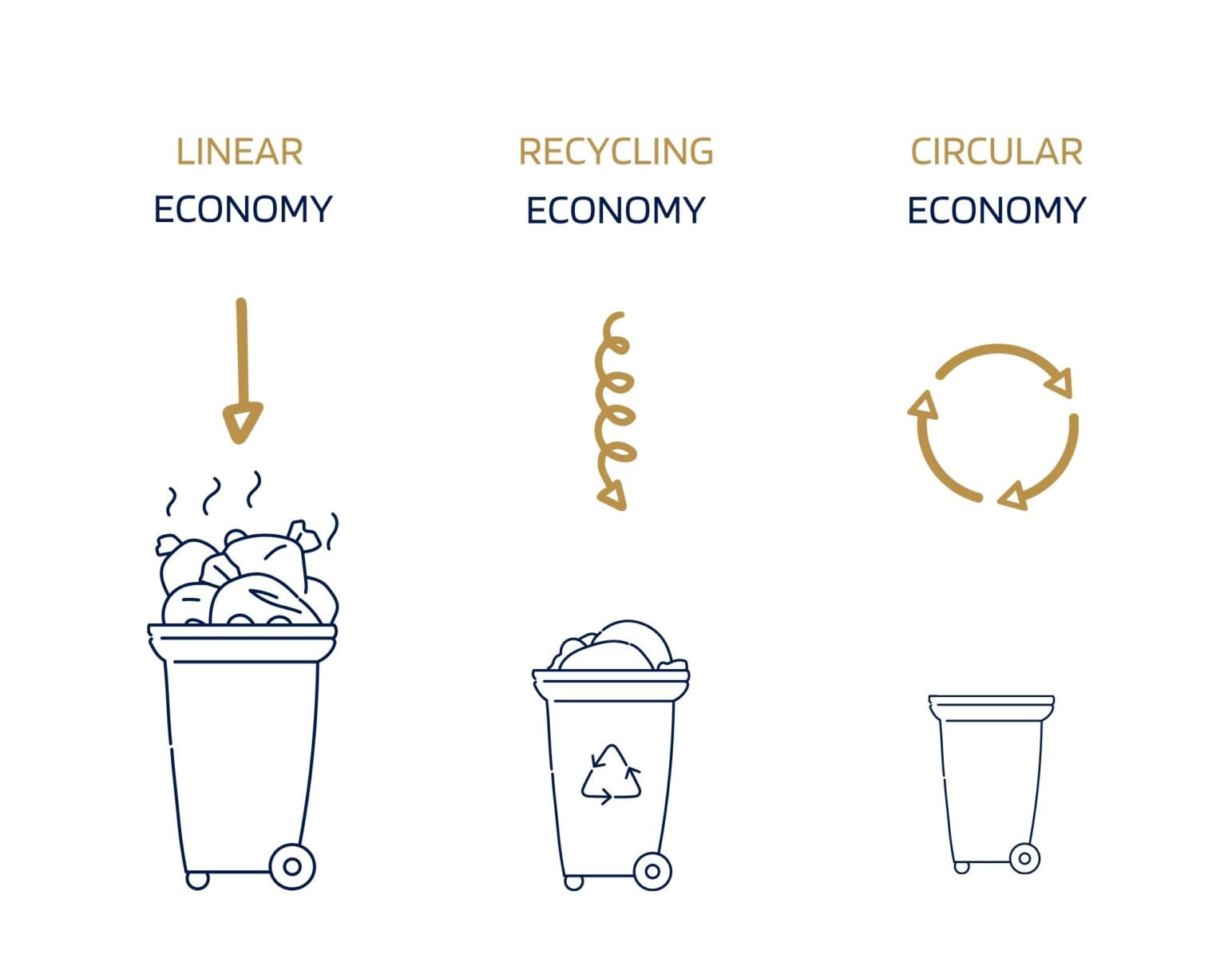 Why is Circular Economy important?
There are a number of reasons why a switch to Circular Economy is so important, such as the increasing demand for a limited supply of raw materials and the negative impact a linear economy is having on the earth's climate, as well as the potential opportunities a Circular Economy offers to businesses.
The truth is, we are currently using twice the amount of resources that planet Earth can currently produce and by 2050 we will need five times the amount to sustain the basic needs of the world population.
The construction industry is responsible for around 1/3 of total waste generated in the EU and is therefore a prime candidate for applying a Circular Economy approach.
How can Longevity Partners help you?
For assets in operation:
Performing Circular Economy Audit on your asset in order to assess its circularity and develop an adapted Circular Economy Strategy. The circular economy strategy will give guidelines for different categories (purchase goods and services, use of space, energy, waste etc…) on how to have a circular economy approach of the property management. We can also offer supplier sourcing. This offer is coupled with a training on Circular Economy for the asset and property managers.
Undertaking a waste audit to reduce operational waste and improve waste management.
Supporting the landlord in the redaction of green leases including Circular Economy.
For assets under construction and refurbishment:
Supporting the Design Team in understanding Circular Economy and in implementing measures (reused materials, highly recycled materials, design for disassembly…) in the Design.
Sourcing suppliers for re-use materials and calculating the associated CO2 impact.
Developing a circular economy statement for the development in order to highlight all the circular economy measures implemented on the project.
Sustainable Design Services:
Get in touch
Tell us about your project
"*" indicates required fields